NEWS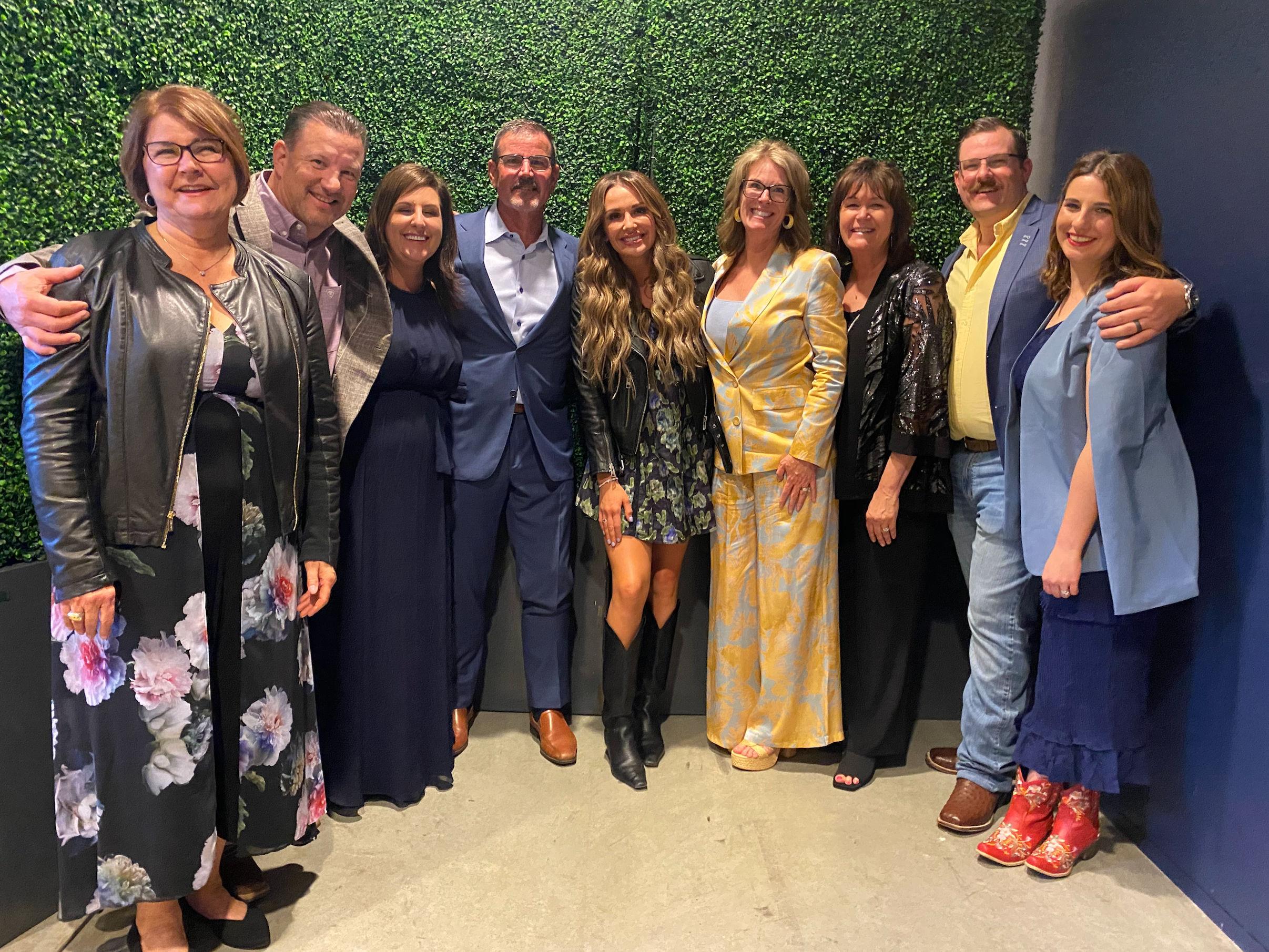 Country Music Star Carly Pearce Joins Yellow Roof Foundation in Raising More Than $817,000 to Build Affordable Rental Housing Opportunities for Those in Need
On a sold-out evening headlined by 2023 GRAMMY Award winner Carly Pearce, Yellow Roof Foundation presented its third annual "Raise the Roof" fundraiser, bringing in more than $817,000 to support its mission of building affordable rental housing opportunities for families and individuals at risk of homelessness. Held at The CIA at Copia (Culinary Institute of America) in Napa on April 30, "Raise the Roof" was attended by hundreds of guests and supporters who were treated to a special acoustic performance by Pearce, one of country music's biggest stars. Earlier this year, Pearce and Ashley McBryde became the first female pairing to win a GRAMMY for Best Country Duo/Group Performance with their chart-topping hit "Never Wanted to Be That Girl." 
Yellow Roof is a 501(c)(3) public charity founded by Dave and Lori Sanson, owners of Concord, Calif.-based DeNova Homes. The organization has built several communities in the Bay Area to provide affordable housing to those who are hardworking, contributing members of society but are experiencing hard times due to circumstances beyond their control and are at risk of becoming unhoused. As the serious housing crisis continues to grow in California, especially in the affordable housing arena, so has the population who may be on the verge of homelessness.
The money raised at "Raise the Roof" will support Yellow Roof and the development of its next collection of affordable rental homes in the City of Oakley. Construction will begin soon on four single-family residences, each planned to include Accessory Dwelling Units (ADUs) so that a total of eight families will call the community home. The property is in a central location in Oakley in eastern Contra Costa County, with great access to employment and transportation centers.
Many public figures joined Yellow Roof Foundation officials at "Raise the Roof." These include:
United States Representative Mark DeSaulnier
California State Senator Bill Dodd

California Assemblymember Tim Grayson

Contra Costa County Supervisor Diane Burgis
Contra Costa County Clerk Kristin Connelly

City of Antioch Councilmember Monica Wilson

City of Concord Mayor Edi Bersan

President and CEO of the California Building Industry Association, Dan Dunmoyer
Executive Officer of the Building Industry Association/Bay Area, Bobby Glover
"We are overwhelmed with gratitude and blown away by the amount of support we received at 'Raise the Roof,'" said Lori Sanson. "It was a magical evening highlighted by the beautiful songs of Carly Pearce. She was incredible and for her to take time out of her busy schedule to perform for Yellow Roof Foundation is something we will never forget. Every penny raised that night will be used to help those who need a hand up and safe, affordable places to call home."